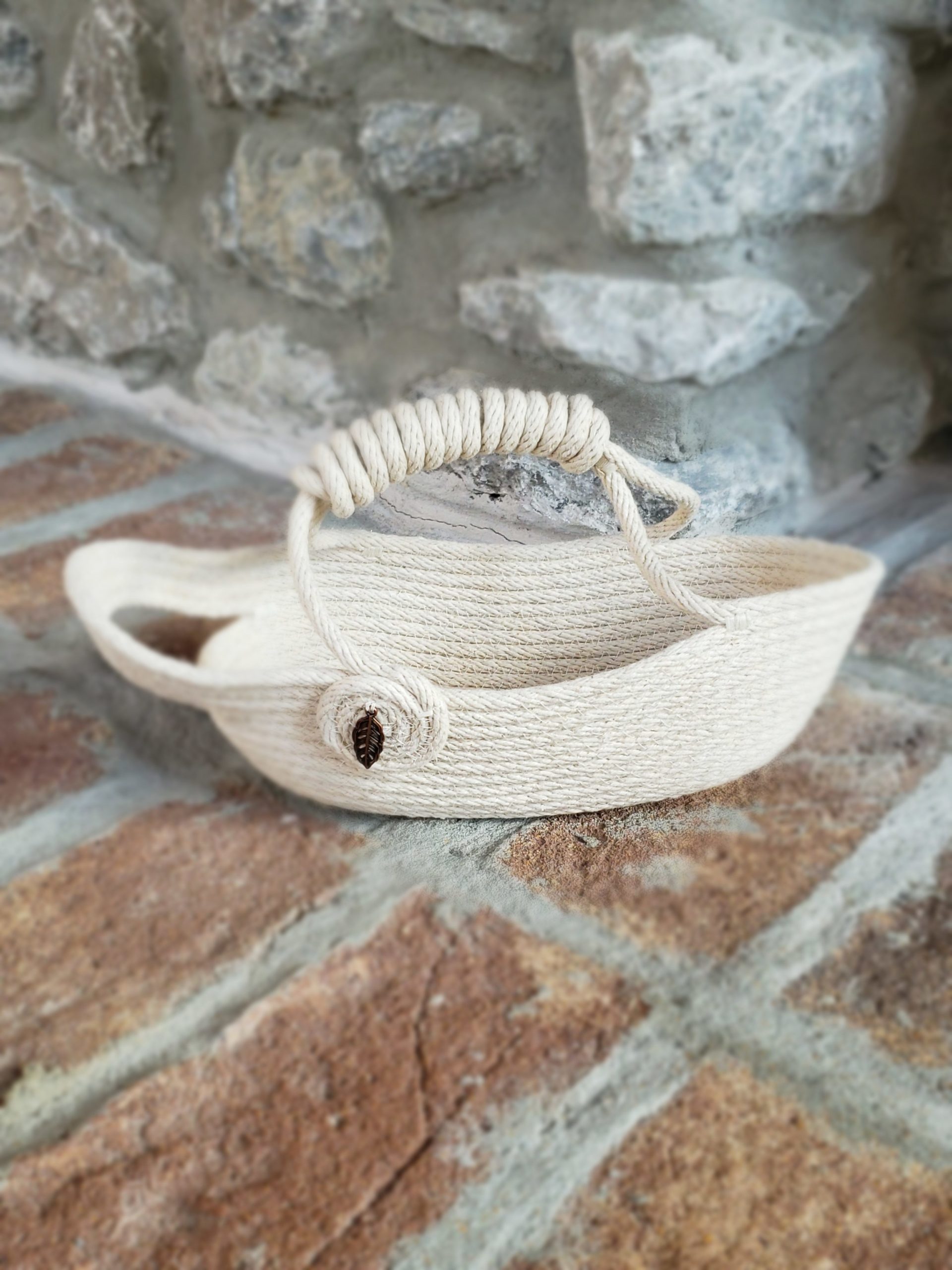 Jane from Gep❤ Art specializes in rope baskets and enjoys designing new baskets.  Her baskets feature natural cotton rope including natural white, dyed and fabric-covered rope. She had a special event coming up when she designed the wine basket.  Here is her story…
Time goes by so fast when we're busy and we lose track of important people in our lives. We sometimes even fail to keep in touch with family . After many years of being apart, my cousins and I decided to have a special reunion in Door County Wisconsin.
A fifty-year-old picture of the five of us in white first Communion dresses had long ago faded and had been replaced with the image of strong women who had gone their separate ways.  Each of us had settled in a different part of the country. Sadly we barely knew each other as adults.
In anticipation of our visit, I wanted to take them a special gift that would get them acquainted with who I am today and showcase my interests. Since I started making rope baskets about a year-and-a-half ago, I thought a special basket would be the perfect gift. I could not only show them an example of the crafts that I make, but bring attention to the community that I'm from. I designed this basket to specifically carry one of our local bottles of wine.
I presented the filled basket to each of my cousins upon arrival.  Needless to say, after the wine started to flow, the memories returned, the reminiscing began,  and laughter and love filled the room.  We have now decided to make it an annual event.
–Jane

SHOP MY STORY!